The Founders of PayCraft came together with a common dream to amalgamate the traditional complex worlds of "Fare Collection" and "Banking" to make Travelling an effortless experience. Travelling is a necessary evil and we firmly believe that our daily travel experience using public transport can potentially affect efficiency at work. While there are several aspects of providing an outstanding travel experience, PayCraft decided to focus on making travel simpler by making Financial transactions simpler for the purpose of travel. Simply put, we combined the EMV and QR technologies to offer a pleasant travel experience to the daily commuter.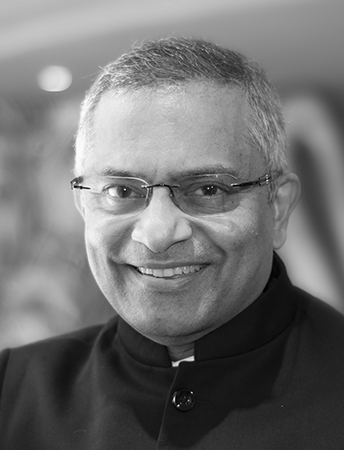 PT Suresh
Chairman
PT Suresh
Chairman
A well known name in the cards and payments Industry, PT Suresh is credited as being a visionary to launch India's first Fleet Card program way back in the 1990's during his early days of career at one of India's Largest Oil Marketing Company, Hindustan Petroleum. Being associated with various Government Bodies in India and Global Banking and Card networks, PT has been instrumental in giving India its National Common Mobility Card (NCMC) and the National Electronic Toll Collection (NETC). He founded PayCraft in 2013 with a vision to make public transport hassle free. As Chairman of PayCraft, PT is a guiding light to the young management team of PayCraft.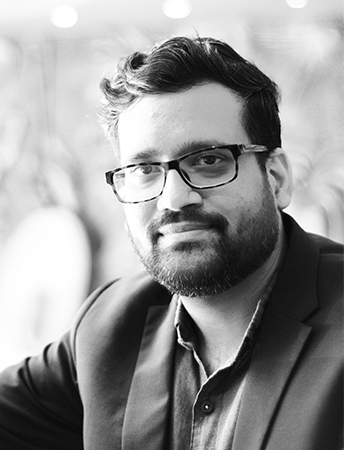 Ravi Jain
MD & CEO
Ravi Jain
MD & CEO
A first-generation entrepreneur and a Payments Technology Enthusiast, Ravi saw an opportunity in the Indian FinTech space to bring in a unique solution offering which could solve a lot of problems. Problems that were limiting the banking fraternity from expanding into nontraditional businesses. With his experience of working with a large multinational bank and a global consulting organization, Ravi has spearheaded PayCraft's growth ever since he started it in 2013.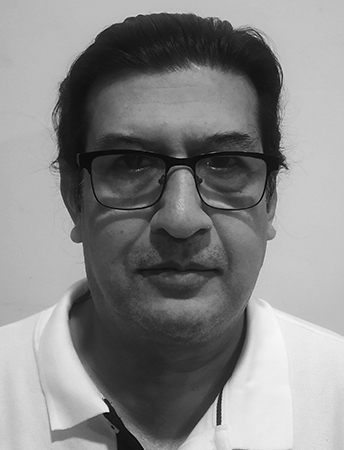 Sunil Kaushal
COO
Sunil Kaushal
COO
Sunil has more than 20 years of experience in IT delivery and consulting roles with customers in UK, USA, Middle East, AsiaPac, Continental Europe and Nordic countries. He has led and managed time critical flagship projects involving local business and IT stakeholders and global software development teams to bring about transformation on card and banking platform integrated with in-house application for global banks in UK and Europe. He has always been an out of the box thinker who manages to come up with innovative solutions.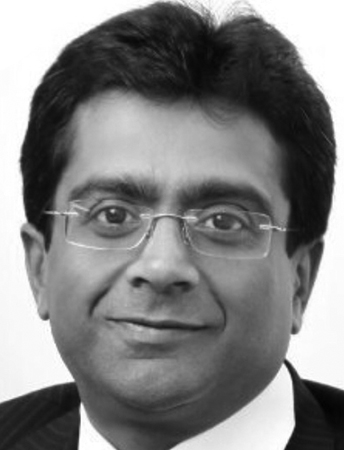 Ambarish Parekh
MD & CEO
Ambarish Parekh
MD & CEO
Mr. Ambarish Parekh is a Chartered Accountant with 25+ years of entrepreneurship experience in Payments, Education and Road Safety. He has been a pioneer in bringing in cutting-edge International Road Safety models to India. He had successfully built an Education brand across 1000 cities empowering 100K + students. He is also credited with India's first Youth Card built on Open Loop Prepaid System and has also created a tech enabled platform for providing financial inclusion services to rural India.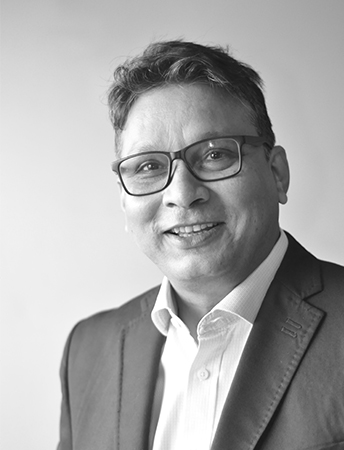 Pankaj Ganguly
Director, IT Infra & Process Improvement
Pankaj Ganguly
Director, IT Infra & Process Improvement
Pankaj Ganguly has been a key enabler in establishing industry standard IT processes and policies at PayCraft which has helped a young organization like PayCraft establish itself as a mature product focussed fintech company. With over 2 decades of industry experience, Pankaj leads the information security, compliance and IT infrastructure functions of the organization. A go-getter at core, Pankaj has been credited for getting PayCraft though some of the toughest compliances and certifications like ISO, PCI DSS etc in record time.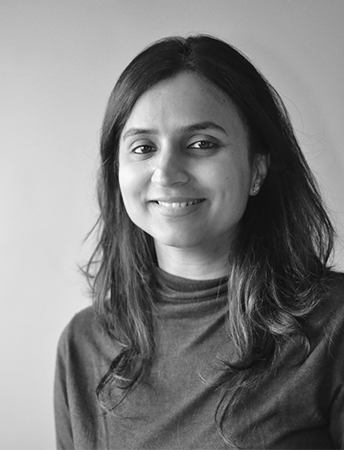 Pallavi Singh
Head of Human Resources
Pallavi Singh
Head of Human Resources
Pallavi Singh is a dynamic, young and enthusiastic HR Business Partner who plays a critical role in the business operations of PayCraft. With over 10 years of overall experience in the Information Technology domain, Pallavi's energy drives the zeal and enthusiasm of PayCrafters to perform better and deliver the best FinTech products. As Head of Human Resources, Pallavi not only represents "Women Leadership" at PayCraft, she also plays a key role in identifying and nurturing leadership at PayCraft.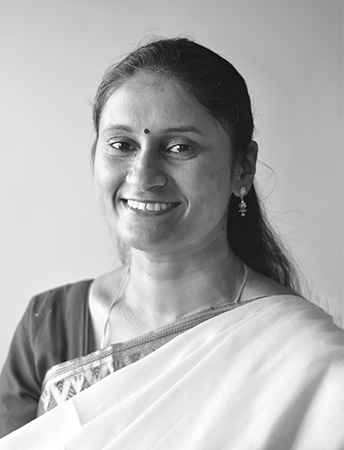 Priya Ajit
Leader – Payment Products and
Operations
Priya Ajit
Leader – Payment Products and
Operations
Priya Ajit is an EMV, POS and Switching Product specialist having cross functional knowledge on Card Payments across POS Retail, Transit, M-PoS, E-commerce along with Settlement & Reconciliation systems. With over 15 years of overall experience in payments industry domain, she is a well-known industry expert who has lead teams across various functions in Product, Projects and Operations management in PayCraft for its Transit, Toll and AFC implementations. Priya comes with experience of working with world's leading payment schemes and EMV tech organizations.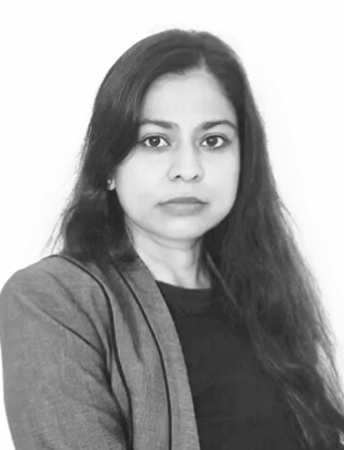 Priya Rai
AVP
Priya Rai
AVP
Priya has extensive experience in managing strategic change through projects, programs, and portfolios and holds a clear vision of "what it takes" to manage and successfully deliver programs and projects. She aligns the organization's project portfolio with its strategic plan, assesses risks and spots conflicts between existing and proposed projects. She has been pivotal in driving the progress of the ongoing projects through several project control initiatives and robust Supply Chain Management. She is a strong influencer, relationship builder and stakeholder manager with skills in coordinating with large teams involved in the architecture of highly scalable, secure, distributed systems, aligned with the company's standards, processes, methodologies, and best practices.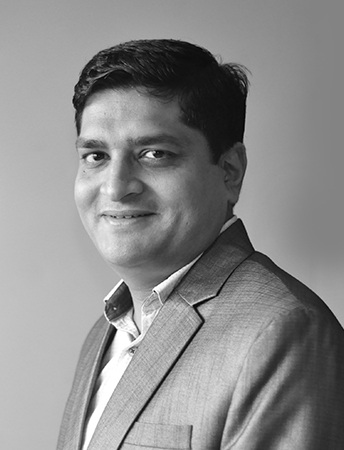 Sachin Garg
Leader – Transit Products
Sachin Garg
Leader – Transit Products
As one of the youngest leaders at PayCraft, Sachin leads the Transit Solutions product unit. Having delivered more than half a dozen of the most complex transit solutions in India including metro, BRT and city bus systems, Sachin brings the domain knowledge and creativity to solve the commuters' problems every day. Sachin, with his team of energetic young creative people, is designing world's most advanced Automated Fare Collection Solution for transit operators which will change the way world sees urban commuting.