PayCraft is a young enterprising startup founded in 2013. Our young and dynamic team has been able to create a buzz in the Indian Fintech space through the innovative use of technology and leveraged the power of ideas.
As we grow, we are looking for highly skilled professionals who are passionate about using their knowledge to solve real world problems.
We have always believed that a meaningful alignment of people's personal and professional goals allows them to bring their best to work and therefore at PayCraft, you will always find challenging opportunities in an environment that recognizes and rewards exceptional performance.
Apart from providing industry-leading employee benefits, we also extend valuable tools to help our people realize their potential.
Come join us in the Journey to make the difference.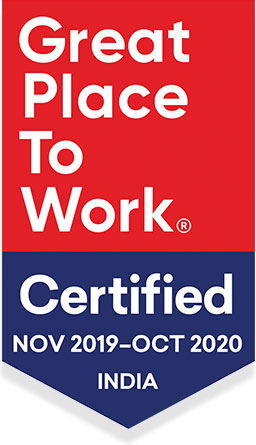 TECH LEAD
Job title: Tech Lead
Years of Experience: 6-10 Years
Education Required: B.Tech – Computer Science or IT or B.E.
Role Requirements:
Good software engineering methodology:

 Meaningful and deeply rooted opinions about testing and code quality, ability to make sound quality/speed trade-offs

Significant experience building and operating critical high-scale systems

Architecture:

 Knowledge of data structures and an eye for architecture. Can discuss the trade-off between architectural choices, both on a theoretical level and on an applied level

Strong coding/debugging abilities:

 Advanced knowledge of at least one programming language and are happy to learn more. Our core languages are Python, Golang and Java

Fast learner:

 Thrive on learning new technologies and does not believe in one-size-fits-all solutions. Should be able to adapt easily to meet the needs of our massive growth and rapidly evolving business environment

Understand requirements beyond the written word:

 Whether working on an API used by other developers, an internal tool consumed by our operation teams, or a feature used by millions of customers, your attention to details leads to a delightful user experience
Skills:
Strong in Java 8+ Programming, Multi-threading, Design Patterns and Architectural patterns

Hands on experience developing RESTful Micro-services in Java, Spring , Spring Boot

Experience in using Kafka or other message queuing systems

Good with Relational and Non-relational Databases – Postgres, Mongo, Redis, Cassandra

Experience in using Docker and container orchestration technologies like Kubernetes is a plus

Experience with Elastic search , Kibana, MQTT, IoT technologies is a plus

Great management and team development skills: ability to set roadmap and goals for a team and every one of its members, delegate intelligently, mentor engineers, deliver frequent and honest feedback, help team members grow in their careers, and deliver results

Expertise and interest in growing teams: interviewing junior and senior engineers, collaborating with recruiting team, smoothly onboarding new team members.

Exceptional technical skills in data structure, algorithm, object-oriented design principle

Lead from the front when the situation calls for it
SENIOR SOFTWARE ENGINEER
Job title: Senior Software Engineer
Years of Experience: 4-6 Years
Education Required: B. Tech - Computer Science or IT or B.E.
Role Requirements:
Design and build advanced applications for the Android platform

Collaborate with cross-functional teams to define, design, and ship new features

Work with outside data sources and APIs

Unit-test code for robustness, including edge cases, usability, and general reliability

Work on bug fixing and improving application performance

 

Continuously discover, evaluate, and implement new technologies to maximize development efficiency
 Skills:
Strong with Kotlin / Java as programming language for Android apps

Should be able to write high quality code with Junit Test cases

Best Knowledge of design patterns like MVP, MVC or MVVM and you should know when to use which

Experience with Content providers, Broadcast receivers, Services and Jetpack libraries.

Should know Material design and knowing basics of Compose is a plus

Good  working experience with SQLite and relational databases

Experience with API design techniques and know how to keep them maintainable.

Working knowledge of Bluetooth Low Energy is a plus

CI / CD and Automation Experience is a plus