PayCraft is a young enterprising startup founded in 2013. Our young and dynamic team has been able to create a buzz in the Indian Fintech space through the innovative use of technology and leveraged the power of ideas.
As we grow, we are looking for highly skilled professionals who are passionate about using their knowledge to solve real world problems.
We have always believed that a meaningful alignment of people's personal and professional goals allows them to bring their best to work and therefore at PayCraft, you will always find challenging opportunities in an environment that recognizes and rewards exceptional performance.
Apart from providing industry-leading employee benefits, we also extend valuable tools to help our people realize their potential.
Come join us in the Journey to make the difference.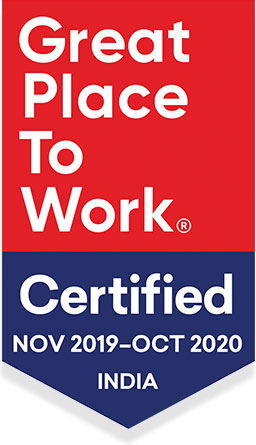 SENIOR BUSINESS ANALYST
Job title: Senior Business Analyst
Years of Experience: 5-7 Years
Education Required: B.E, MBA (preferred)
Roles and Responsibilities:
Performs client interviews to establish business requirements

Takes responsibility for adhering to project plans, ensuring that project deliverables are completed on time

Performs review, analysis, gap analysis and evaluation of business and user requirements

Writes documentation of detailed business requirements and business flows for development projects

Good Hands experience on preparing functional document, SRS, FSD, User stories, DOU, flow charts, wireframes

Performs Impact Analysis, QA testing of modules by creating functional test cases for modules

Reviews all design solutions for accuracy and adherence to the business requirements
Special skills:
5-7 years of experience in the Card Industry

Implementation and/or client support experience with a Card Application is preferred

Good understanding of ISO 8583, EMV standards, PCI and PA DSS standards 

Familiarity with Visa BASE II, MasterCard IPM clearing, RuPay Clearing and card scheme disputes and settlement process

Working knowledge of PIN and card verification techniques and standards and good knowledge of key and HSM cryptography (Thales/SafeNet)

Extensive working experience on card management systems especially on Prepaid Card Management System – customer onboarding, card issuance, life cycle activities, transaction processing etc.

Excellent communication skills
TEST ENGINEER
Job title: Test Engineer
Years of Experience: 2-5 Years
Education Required: B.E.
Roles and Responsibilities:
Understanding and analyzing the application under test in terms of object identification

Generating test cases (Test Scripts) using Selenium Element locators and WebDriver API Commands

Creating Test scenarios and collecting test data

Implementing JUnit or TestNG Test Automation framework and developing automation infrastructure

Creating and enhancing test cases (Test Scripts) using Element locators, WebDriver methods, Java programming concepts and TestNG Annotations

Cross Browser Testing (Executing test cases against various browsers like Mozilla Firefox, Google chrome, IE and Safari etc.)

Tracking defects and select test cases for Re & Regression Testing

Modifying test automation resources and maintenance of resources
Special Skills:
Candidate having payment domain knowledge would be preferred

Automation expert; knows load testing, functional testing, Selenium with JAVA, Junit Testing

Excellent communication skills

Strong analytical and problem-solving skills
MANAGER – INSTALLATION & COMMISSIONING
Job title: Manager – Installation & Commissioning
Years of Experience: 10 Years, 5-6 years of experience in relevant field (ICT management of AFC projects)
Education Required: BE or B. Tech (Electronics/ Electrical/IT/Computer Science)
Roles and Responsibilities:
Installation of all AFC Equipment

Commissioning of all AFC Equipment

Testing of all AFC Equipment (IVR, PAT, SAT, SIT, Service Trial)

ICT Document preparation

Co-ordination with Installation Vendor
Special Skills:
Installation, Commissioning and Testing of AFC Equipment

Documentation
TECH LEAD
Job title: Test Lead
Years of Experience: 6-10 Years
Education Required: Btech - Computer or IT or B.E.
Roles and Responsibilities:
Good software engineering methodology:

 Meaningful and deeply rooted opinions about testing and code quality, ability to make sound quality/speed trade-offs 

Significant experience building and operating critical high-scale systems

Architecture:

 Knowledge of data structures and an eye for architecture. Can discuss the trade-off between architectural choices, both on a theoretical level and on an applied level

Strong coding/debugging abilities:

 Advanced knowledge of at least one programming language and are happy to learn more. Our core languages are Python, Golang and Java

Fast learner:

 Thrive on learning new technologies and does not believe in one-size-fits-all solutions. Should be able to adapt easily to meet the needs of our massive growth and rapidly evolving business environment

You understand requirements beyond the written word:

 Whether working on an API used by other developers, an internal tool consumed by our operation teams, or a feature used by millions of customers, your attention to details leads to a delightful user experience
Special Skills:
Significant experience

 

of

 

building and operating critical high-scale systems

Great management and team development skills: ability to set roadmap and goals for a team and every one of its members, delegate intelligently, mentor engineers, deliver frequent and honest feedback, help team members grow in their careers, and deliver results

Expertise and interest in growing teams: interviewing junior and senior engineers, collaborating with recruiting team, smoothly onboarding new team members.

Exceptional technical skills in data structure, algorithm, object-oriented design principle

Lead from the front when the situation calls for it