There are few repetitive words like lockdown, pandemic, quarantine being used a lot these days and basic questions being asked during this "Lockdown" days by anyone who calls you up for casual talks enquiring about general well-being expressed in native Hindi like – "Kya haal hai tumhare waha?", "Kaise chal raha hai sab?" and my most favorite of all is "Kya chal raha hai?".
There are of course several answers to such casual questions thrown at us in this lockdown situation. Social media, particularly, "WhatsApp" communications are agog with ideas, suggestions and hobbies that can be tried at home such as writing, reading and most novel & popular of all i.e. Testing your culinary skills. To put it again in colloquial Hindi – "aisa lag raha hai Master chef program chal raha hai sabke ghar pe". Of course, this unfortunate situation also gives us an opportunity of spending quality time with family and loved ones.
In reality, casual questions like "Kya chal raha hai?" etc. are actually a conversational prelude to dig deeper on how the situation with job and finances in these difficult times is. What actually is going on in their mind is "Is your job secure?" Are you getting paid on time with full salary?" and so on. I really do not blame them as this is a tragic outcome in the business world of MSME sector that this prolonged lockdown brought about by COVID 19 pandemic.
Thanks to the company I work for i.e. Paycraft Solutions, my response to these questions have been positive. It is just not about salary on time but I am also able to convey our work at home policy, the positive outlook of senior management, continuous engagement of HR with people – things that I am proud to share with my friends and relatives. The people orientation of the company gives me immense pride in working for my company i.e. PayCraft.
Now that I am at it, let me take the opportunity to say a few things about the company and what we do. Paycraft is developing and deploying payment solutions completely indigenously which is the need of the hour to go digital – to quote our Prime Minister verbatim "Atma Nirbhar". Though, digital wave has been going on since past few years in India, this pandemic situation has made everyone go for it more aggressively to maintain social distancing – another word coined by our PM.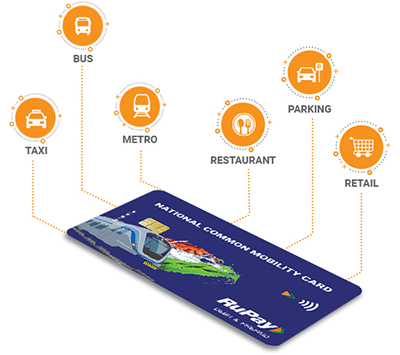 I tell them that Paycraft is making a difference by building solutions of open loop payment cards issued by banks in new use cases affecting public – i.e. in public transport as well as general retail. When this concept still does not register fully with my caller who keeps asking me to be more elaborate, I then start singing like a bird as in my work at PayCraft in project management function, my biggest task is communicating and convincing the client of the solution.
I try then addressing other approaches like saying it is an "all in one" card for payment and ticketing in public transport that will save commuters the trouble of keeping multiple cards for various daily routine uses. I then go on to describe in terms of a typical regular daily routine in the daily life of an office goer, who travel by metro every day to work and back home. To save my time from purchasing ticket every time and reduce number of contacts to outer world, I opt for open loop card which can be used easily by just tapping it on entry/exit gates. But I am a frequent shopper also, and a believer of carrying minimum cash in my wallet. So yet again, I use the very same card for that purpose too. Can life not be better, if I have a single card, which could help me with my purchases, online payments and the travel tickets as well? 
As an employee it gives me immense pride because I am part of this system that is going to help change ordinary people life and makes it much easier and safe too as there are no more handling currency that can also act as medium of transmission of many germs and viruses. Paycraft, as a payment company, is in to other products and solutions too and interested readers may please visit our website paycraftsol.com
Aur… baaki!!! Kya chal raha hai……!